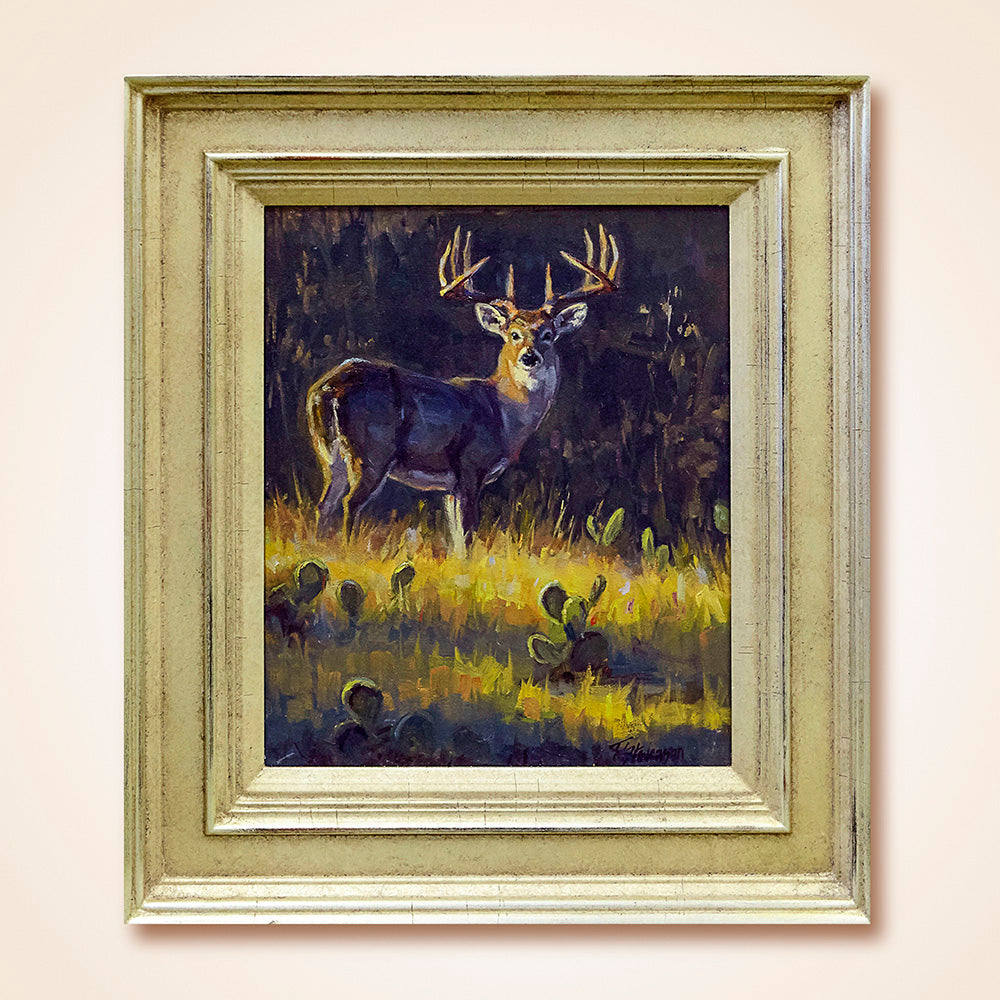 "South Texas Buck" Original Oil Painting by Tiffany Stevenson
Tiffany Stevenson was born and raised in Utah, where she currently resides. As a child, she enjoyed exploring the outdoors, and eventually her passion for nature and art became inseparable.
Oil on board
Signed by the artist in the lower right corner
Unframed: 10 (W) x 12 (H) inches
Framed: 15.75 (W) x 17.75 (H) inches
Free shipping!
Free shipping!
---
We Also Recommend