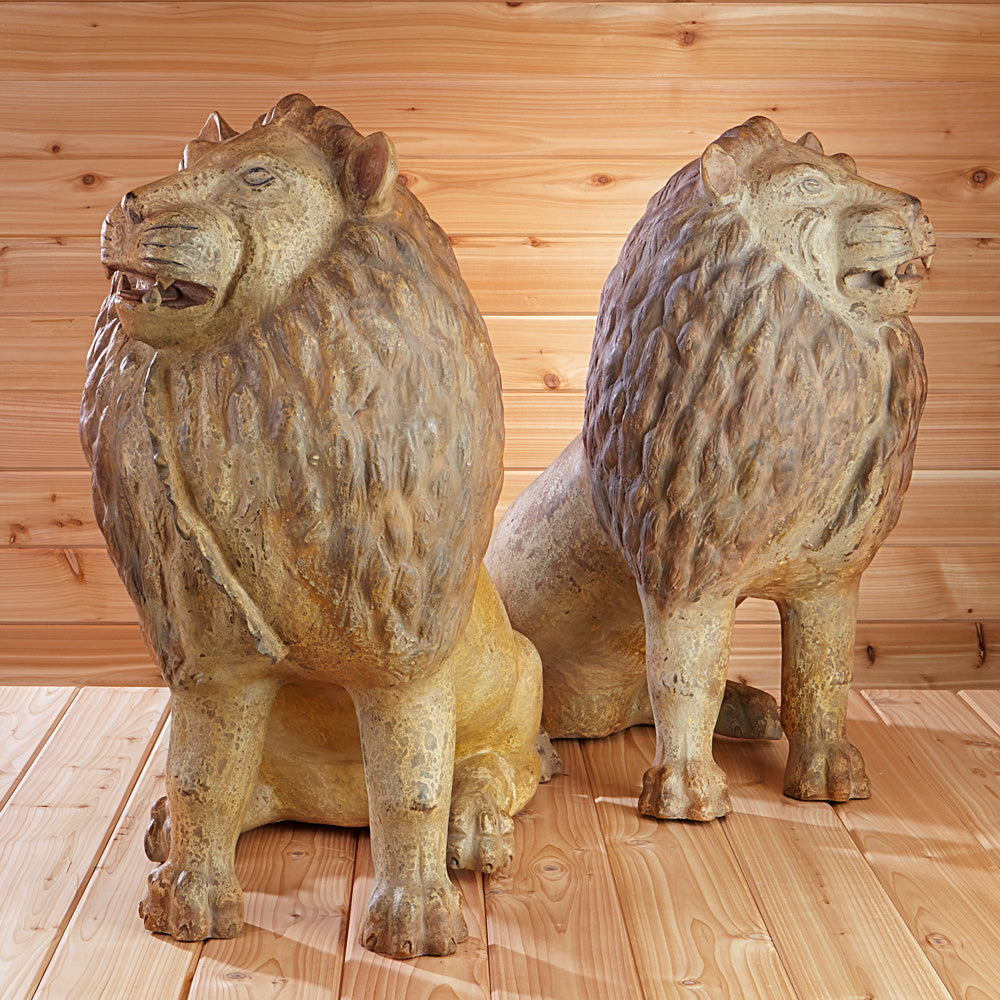 19th Century Painted Terracotta Lion
Beautiful Terracotta sculptures have adorned the homes of wealthy families all around the world for centuries. In Italy, Lions like this can be found guarding villa entrances, flanking palatial staircases or standing watch in lavish gardens. With its stylized face, flowing mane and elegant natural patina, this regal 19th Century Painted Terracotta Lion will bring dramatic flair to your foyer or personal art collection.
Handcrafted terracotta
Exquisite natural patina
Natural variations and aging ensures each piece is one of a kind
Choice of styles
42 (W) x 15.5 (D) x 30 (H) inches
Free shipping!
---
We Also Recommend